Palm Tree Drive
I think about you all the time...
Bonaroo
Polaroids from my shoot a couple of years ago at Bonaroo in Tennessee.
14 tags
Behind the Scenes- Avon & Bluefly
Images by Mackenzie Rouse. Avon Shoot- Art Director: Hilary Davis Prop/Set Stylist: Beverley H. @ Marek & Assoc. Wardrobe Stylist: Laura M. @ Kate Ryan Inc. Makeup: Munemi @ Magnet Agency Hair: Denise L. @ Art Department Models: Hannah D. @ IMG, Laura H. @ Muse Bluefly Shoot- Art Director: Michelle Leung Stylist: Tanesha Smith Producer: Jamie Frasca MUAH: Elena...
10 tags
Behind the Scenes - Kérastase
Behind the scenes from my recent shoot with Kérastase. Images by Holly Rose. Video: Chris Bren Models: Kat Clark and Daria M. Hair: Louis Angelo Makeup: Brian Duprey
Missing Thailand.
Really really missing this crew from my recent shoot with C&A in Thailand. This is just a fraction of everyone that made this shoot possible. Such an amazingly fun and hard working crew.
Lone Wolf Magazine
Just out! Fashion editorial and cover for Lone Wolf Magazine. Styling and Art Direction: Leanne Ford Headpieces: Catherine Orchard Hair/Makeup: Kayle Williams Model: Cate @ NY Models
5 tags
Interview on The Great Discontent
Check out my latest interview on The Great Discontent.
6 tags
Editorial for South China Magazine
Editorial just out in South China Magazine. Styled by super talented Holly Suan Gray. Styling: Holly Suan Gray Prop Styling: Donnie Myers Hair: Charles McNair Makeup: Kristin Hilton Models: Angelika @ Wilhelmina
10 tags
Steven Alan
Some recent images shot for Steven Alan. Styling by: Frances Tulk-Hart & Lara Backmender Hair & Makeup: Kristi Matamoros Models: Kel Markey @ Supreme & Julia Robazzi @ Q Models Casting: Chad Thompson @ Communa-K
11 tags
Friends
Portrait of Naomi & Jim in their Fort Greene apartment.
18 tags
Say Hello To Spring
Thinking a lot about spring these days and reminiscing about my Fossil shoot that came out around this time last year. Such a great shoot at Flora Grubb in San Francisco. We had 5 days straight with the Russian stunner Alena Gorbunova - I can still hear her calling out to us on set… "I LOVE YOUS GUYS!!". Art Director: Shay Ometz Senior Concept Designer: Casey Green Stylist:...
12 tags
30 tags
Behind the Scenes - Target
This post was meant to be a "behind the scenes" from my latest shoot with Target in Miami and Curacao… but has turned into photos of crew taking photos of beaches and palm trees! From the looks of it here, we spent the whole time hanging out and not doing any work. But, we actually did do work… 5 days of shooting, tons of models and an incredible amount of photos. ...
6 tags
Flowers After Thanksgiving
6 tags
Friends
Matty in her flat
17 tags
Behind the Scenes - C&A
C&A behind the scene photos by me and the lovely john dubois. Production: Bossa Films Producer: Patariya Sirodom Aka: Cee Stylist: Sara Leete Models: Kate Schuette, Greta, Nora, Elis, Victora, Katya, Eddie
5 tags
Ultimate Photographer
Shoot off between me and a couple of grandpas.
6 tags
A Short Timeline
Looking through some Twitter posts today and noticing how the recent photo stream makes such a nice little sampling of one's life. Also noticing how I pretty much mostly tweet about photo shoots and food. (and making it rain)
7 tags
Profile in Grafik Mag!!
So excited to be featured again in the latest issue of Grafik Magazine, as part of their special feature "Grafik's Got Talent". I was first featured back in '09, and they invited me to be a part of this year's follow up talent issue. Here is the mini interview that accompanies the article. TALENT REVISITED —2009—What were you doing then? In 2009 I was doing...
9 tags
A few pictures from Japan
10 tags
Winter in NY when it's winter
I thought I'd follow up this last post about it being summer in LA even when it's winter, with a post about winter in New York when it's winter. Looking back on this shoot for Bluefly's new brand, Eyefly remembering how sneaky winter can be. Doesn't everyone look so warm and comfortable? Well, they weren't! It was in the 50s those two shoot days and these...
20 tags
Summer in LA when it's winter
One of the many amazing things about LA is that it's summer there, even when it's winter. Check out this this new shoot I did (in the middle of winter) for Alternative Apparel in Venice. Now that summer is here in NYC I'm not dreaming the west coast as much… all that's really missing is a burrito from Panchos Tacos. Producer: Meagan Judkins Stylist: Cassandra...
20 tags
Anthropologie, Spring 2011
The irony with blog posting is that the busier you are, the more you have to share… But, the busier you are, that's less time you actually have to post all that good stuff. Well I'm back to the blog, from a slew of shoots, an epic two week trip to Japan, and endless work on the backyard to get it ready for summer. Producers: Lina Watanabe, Obreanna McReynolds Art Director:...
6 tags
New work for Restore
Recently did some work for a non profit called Restore.
12 tags
Mendoza, Argentina
I miss proof sheets, don't you?
11 tags
Fossil - Behind the Scenes
Just saw this behind the video on the Fossil site of our LA shoot.
17 tags
Fossil Catalog
Was wandering around SOHO the other day and popped into a Fossil store to see what was new… low and behold, my latest catalog shoot was sitting there on the counter! Shot on a downtown LA rooftop - oh how I miss those sunny days. Check the Fossil site for more of my pics. Art Directed by the wonderful Amy Osburn. Art Director: Amy Osburn Producer: Kimberly Smith Stylist: Jessica Raney...
14 tags
Photos of photos
A few months ago I shot the campaign for Aldo's younger market brand, Call it Spring. The spring portion of the shoot is out and my pics are plastered all over JCPenny and Call it Spring stores. So fun seeing my photos big and out in the world! Producer: Camilla Johnson-Hill Creative Director: Douglas Bensadoun Prop Stylist: Sean Daly Fashion Stylist: Sara Leete Hair: Caroline Prince...
8 tags
Brighton Kids
Just found these photos I shot a few years ago if Mike's old Brighton intern and her friends. They were all here for a winter to do internships, crammed into an apartment in Chinatown, paying almost nothing for rent… partying and making art.
9 tags
Watch
I love this video that Elliot made of my recent shoot in LA with Fossil.
6 tags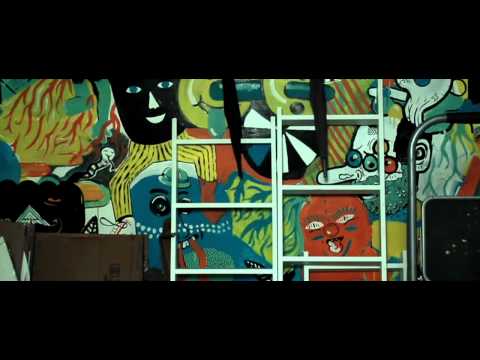 2 tags
 My shoot with New York Mag just hit the shelves. So pumped. Art directed by: Claudia Grimaldi
8 tags
Bluefly behind the scenes
Some behind the scenes this week of my shoot with Bluefly at Coney Island. Everyone got a little red, but such a good crew and so much fun! Images by my lovely and talented intern Charlotte, who is here from Germany. Art Directed by Lindsey Gice. (and keeping us company, so many gramps getting their tan on while working out by the waves. had to get one of these photos in) Art...
10 tags
Bon Iver is Amazing!
Last year at Bonnaroo I shot a few polaroids of one of my favorite artists, Bon Iver, after he had just played to a completely packed crowd. He was hanging out backstage, surrounded by people, Drew Barrymore was fawning over him. I grabbed him when he had a down moment, and shot as many pictures as I could. In our few minutes of small talk he said he was on the tail end of touring, and he was off...
12 tags
polaroids from the beach
23 tags
Nolitan Hotel
Absolutely thrilled about this shoot with Marque Creative for the Nolitan Hotel.
9 tags
Shoot last week
Love these behind the scenes photos that my intern Monica took last week on my shoot for Where Guest Book NYC.
5 tags
Norman Jean Roy I love you
I can't stand how good Norman Jean Roy is. This shoot in Esquire of Bradley Cooper gives me butterflies. He makes it look effortless.
Studio "Garage" Sale
If you're in the NYC area this weekend, Mike and I are having a studio garage sale. Tons of prints, T-shirts, tote bags and zines. Cheap cheap! Come by with your friends, have a beer and hang out! Today, tomorrow and Sunday. 6/11 - 6/13 from 10am - 5pm every day. 925 Bergen St., #308 Between Franklin and Classon in Crown Heights, Brooklyn
7 tags
Herman Miller Music Interview
Check out this cute music interview and pics of my studio on the Herman Miller Blog! And yes there is some D'Angelo and Sade on my playlist, I'm not apologizing!